ART for SALE
The following were painted by Edwina Velez... my mother. They are for sale. Prices are below each painting. Ordering information at the bottom of the page. Frames included, shipping extra.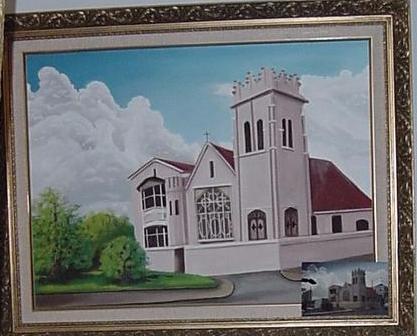 #1001
Painting of a Church in Puerto Rico. Insert is a photograph or the church. - $595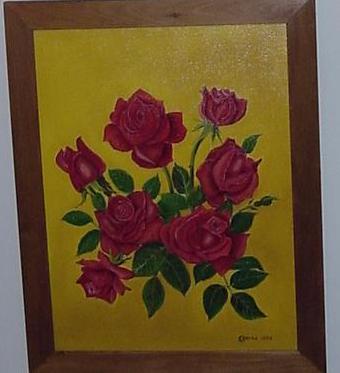 #1002
Beautiful rose bush - $295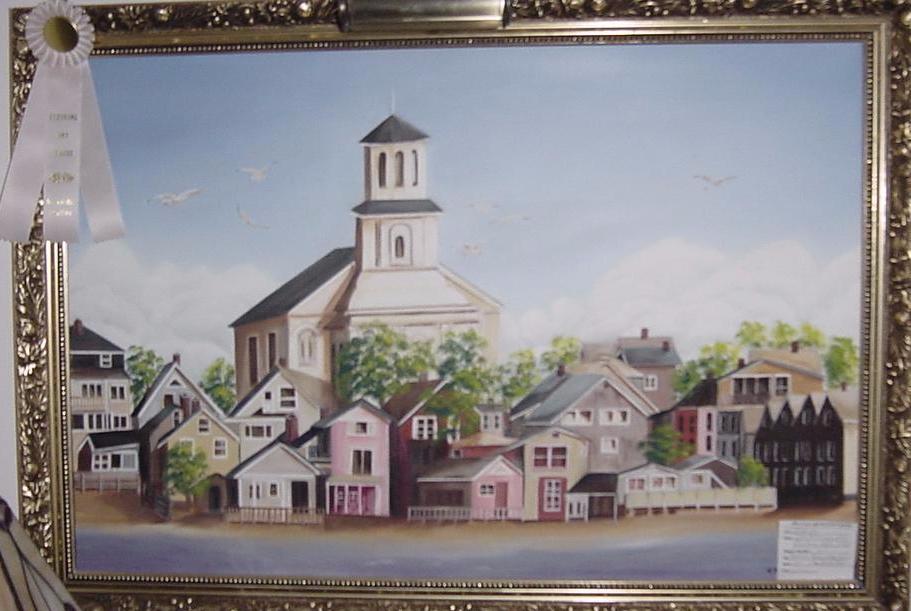 #1003
An Award winner! - $895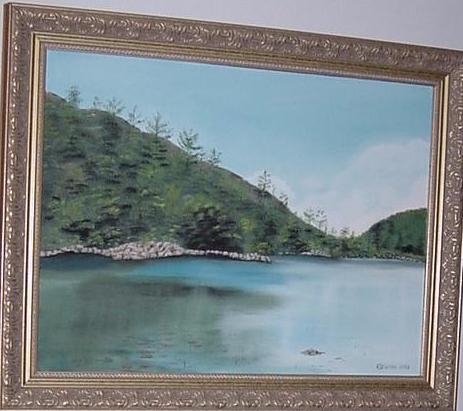 #1004
Nice scenery - upstate New York. - $495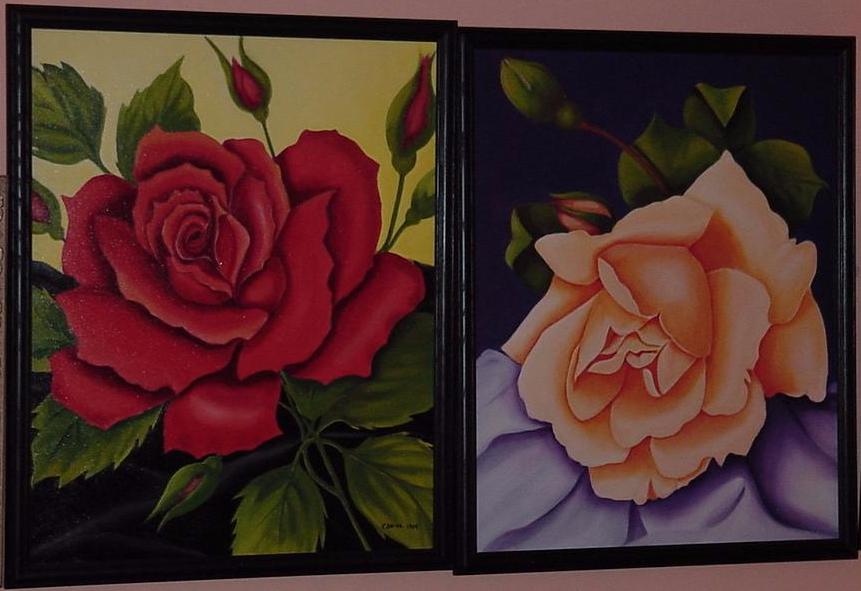 #1005, #1006
More pretty roses, $295 each

#1007
Another New York state scene. Notice the ducks in the center right. - $495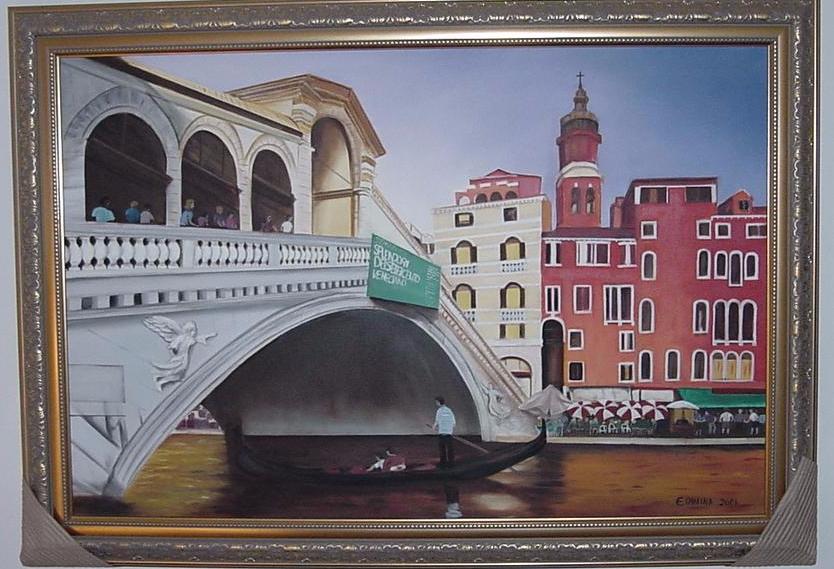 #1008
Best one, in my opinion. Venice, Italy. Notice all the detail, especially of the angels on the bridge, and the shadow on top of the bridge above the people. This image does it no justice. - $995
There are others, so check back every so often to see.

Interested in purchasing one?
Call 1-804-687-1652, or email me. Specify the painting by the number e.g. #100X and where you live. I will return your call or email with cost including shipping.
Check or money order accepted. Paypal also accepted. You can use your credit card and it is secure and free to you! Just use my email address (gabevee@yahoo.com) as the payee.
Thanks for looking!
Back HOME.